Popular Programs Henan Agricultural University Study in China .
Non-degree | 2 programs for admissions
Profile About Our University!
Founded in: 1902
Campus: 2600000 square meters
Students: 32000 (as of 2015 December)
Intl' Students: 88 (as of 2015 December)
Scholarship: Yes
henau.admissions.cn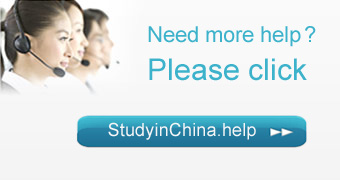 Express Lane Application Core features included in all plans.
Henan Agricultural University (HAU) grew out of Henan Public Agricultural Specialized School, which was founded in 1912. Since then, HAU operated under several different names, including National Zhongshan University, Agronomy Department of Provincial Zhongshan University, Agronomy College of Provincial Henan University and Agronomy College of National Henan University. When the colleges were rearranged nationally in 1952, Agronomy College of Henan University was named Henan Agronomy College, which was moved to Zhengzhou from Kaifeng in 1957. It was renamed as Henan Agricultural University in December, 1984.HAU now is a comprehensive university with ten branches of learning: agronomy, medicine, science, engineering, arts, economics, management, law and education. The academic work of HAU is organized into twenty colleges。
Henan Agricultural University (HAU) grew out of Henan Public Agricultural Specialized School, which was founded in 1912. Since then, HAU operated under several different names, including National Zhongshan University, Agronomy Department of Provincial Zhongshan University, Agronomy College of Provincial Henan University and Agronomy College of National Henan University. When the colleges were rearranged nationally in 1952, Agronomy College of Henan University was named Henan Agronomy College, which was moved to Zhengzhou from Kaifeng in 1957. It was renamed as Henan Agricultural University in December, 1984.HAU now is a comprehensive university with ten branches of learning: agronomy, medicine, science, engineering, arts, economics, management, law and education. The academic work of HAU is organized into twenty colleges。